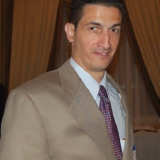 About Me
Contact Information
State

City / Town

Country
Member since

Thursday, 22 May 2014 07:02

Last online

7 months ago
Chad Brown seems to be loaded in every stakes race this weekend. at Monmouth. Guess that's a good thing a high quality trainer is racing here. Purses are so much better

Pathetic races selected today. 5 horses in a stakes race? How many left after some scratches? Might as well have ' match" race between the Rice horse and Stidham's horse......

So. It seems the Governor had the Racing Commission put a rule in place.
If the State has a shutdown, The Race tracks have to close too.
One of the busiest weekends of the season. The bastard could care less who this rule hurts.
I guess we will find out tomorrow.
The SOB had NP placing first legal bet 2 weeks ago and taking credit for something he had zero to do with.

netsfan3 I WAS JUST THINKING ABOUT YOU YESTERDAY. The only young guy in Jersey who is always negative about the state. I had you mixed up with this kdog guy. I will have to look up if you are from HAZLET? As usual you were wrong. Christie's veto of the millionaire's surcharge since 2010 cost the State close to 5 billion dollars in much needed revenue, and 8 downgrades to the State's credit rating. His approval rating was about 12% when he left office. How can Murphy be a bastard, after we suffered under Christie for 8 years?

2 years ago

About time some bombs hit on a Saturday. That's more like it......

Cash that 9-5 winner in the first. Here we go again........

The Cassio Kid Alright! Collect on the 4-5 shot in the 4th who wins by 7 lengths. In that field just about every horse ran last week....... SPCA might be visiting the back stretch soon...

4 years ago

Real nice@ Two 4 horse Races today after scratches. What are they saving turf for? No races until Friday

netsfan3 For your information. The lady next to me said it poured down there around 9 P.M. on Saturday night. My N.Y. pal said the same thing happened at the Big M last night, and in NYC. We didn't get much in Union County. Just some light rain.

4 years ago

Belmont more chalk first race Twilight Eclipse wins 3-5 but next race tough maiden special..... Difference in that race was 5 horses all good and 1.5 million earner winner

netsfan3 isn't THE SECOND RACE AT Belmont ALSO AROUND 6 HORSES? I'm waiting for August to put the KRAMDEN SQUEEZE PLAY on all the other contestants. You might be too young to know what I am talking about?

4 years ago

Alright! 3-5 shot wins race 3 1-5 wins race 4 ! Looking for that $6.40 pick 3 ......

Nice, today with scratches there's a 4 horse race. Then they carded 2- 5 horse races and several 6 horse races. The 8th race (cheap maiden claimers) had 11 horses scratched down to 9, but most of these bums ran last week!!! I enjoy the pre start handicapping by the guys on TV when they try to sell this as competitive racing......

The Cassio Kid But as far as what people complain or not complain about a subject , that's America and THATS what blogs are for, discussing information.

4 years ago

Chalk city and with out Paco so far , everybody happy......

4 - 6 race fields 4- 7 race fields after scratches will see what we get.....

Well yesterday was a big improvement in the racing. Even with the small fields. Race 6th was prob the best 6f race of the meet so far. 108 2 Easy to Say beats Chubble maker. Paco ahd an $11 winner and UN race was very good but, I read in Racing Form yesterday Monmouth cut Stakes purses this year by 1.1 Million..... Not a good sign at all

Parx has full fields today and so does Laurel. Woodbine huge card today and superb under card for. the fans. United Nations day usually had 4 stakes races and full cards. UN was a 750 k purse, now its down to 300k Also today 7 races with 6 horse in it and many of these horses ran last Sunday!!! I didn't even look at the scratches. For God 's sake Monmouth is only running 3 days a week and they give the fans crap cards. This track is in big trouble....

Paco avg win price 4.70 . Today will he win 5 again? Will there be a payoff any races he doesn't win over 10 bucks??? Last 2 Saturday cards were horrible.....

What a joke this track has turned into. Paco wins 5 yesterday and 6 today. The avg payoff today for his 6 wins was $3.40. The bottom line is small fields & good trainers are going else where for better purses. I was there the last 2 Saturdays and the 2 cards were a joke. If it wasn't for that wine event yesterday , the place would be empty. The Club house is a ghost town

netsfan3 First of all, most bets are coming in from simulcast outlets. Plenty of big bettors are in the picnic area. So you will know. Santa Anita ran only 8 races on Saturday. They are also facing a horse shortage. Almost no one who plays Belmont ever wins in my 14 years working the windows. If you believe in Andrew Beyers he has said this in his book. Most bettors who play NY, CA, and Illinois tracks lose because the odds are usually close to correct. The mid level tracks such as Monmouth often give a handicapper a gift. In that people often make the wrong horse the favorite. The 1 horse in the first race for instance was a lock. However, it went to 2/1 at post time and even money after race began. I agree there should have been slots at least 10 years ago, and sport's betting as well. But, that is not in our hands. They stick the old, slow tellers in the clubhouse. SNOOZE CITY.

4 years ago

Hmmm 2 grass races to pick and they will prob be off the turf. They need to get those changes on asap before the deadline to submit picks....