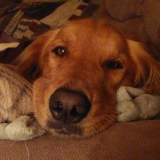 About Me
Contact Information
State

City / Town

Country
Member since

Wednesday, 02 January 2013 19:59

Last online

12 hours 18 minutes ago
Oh why couldn't I have handicapped this way the whole contest!! But went out with a good day!

Congrats to the top 3.
Admin: Thank you for the contest again....looking forward to next year.

2018 REMINGTON PARK THOROENDURO

Summer-Fall Season Online Handicapping Contest
Remington Park offers visitors to ThoroEnduro.com the chance to participate in The Remington Park ThoroEnduro (THOROENDURO) contest during the 2018 Thoroughbred Season at Remington Park.

THOROENDURO is a FREE online contest that will begin with the Remington Park racing on Saturday, Sept. 8, 2018

Why is there no investigation of the top 3 on the Leaderboard for inside information???? They are all from New Jersey...….It is a conspiracy for certain. And why has no one else complained, or created a drama scene because of this? Most definitely discrimination!!! Will have to get the FBI involved with this. I once had a friend that worked for the FBI,...…….. blah-blah, blah!! - feeling shocked

netsfan3 People like NANCY CYRE who play the 3 morning line favorites every race day, will fall behind in the challenge as soon as we have a big non favorite day. In July, it goes to Friday, Saturday and Sunday. It is still
early. There are no FASTS in NJ, or RUFFTRAFFIC. They are most likely working at one of the many quarter horse tracks at the moment.

12 months ago

A major conspiracy happening at "Survival At The Shore"! The top 2 players are from New Jersey...……...they must have inside information. - feeling shocked

Well, another conspiracy theory!!!!!!!!!!! 1st and 3rd place for first week of Survival at the Shore is from New Jersey! Oh my, what backside track information are they getting? It's all fixed.....no one else is going to able to win. Boo Woo!!!!!

netsfan3 I am actually a little hard of hearing. Actually, my wife and daughter said "How long is this racket going to last?" Sounds like the bike is backfiring. Do they have spark plugs? I have to quickly pick Remington and Emerald for Saturday. Won't have time tomorrow. Saying my betting for the 9th at Grand River. Big M about 6 A.M. FOR Saturday NIGHT.

2 years ago

Congratulations to the winners of this year's Survival at the Shore...and to all that survived!!!!

netsfan3..HOW DARE YOU SAY I SUGGEST THAT CHEATERS BE ALLOWED TO PLAY. You with your holier than thou attitude..How in the world did you come up with that?? I have never said anybody cheated. You are the one that calls everyone but yourself a cheater. Read a very interesting article on you today that proved my opinion of you!!! now reply with some rambling about what you have done and a completely different subject.

To all those that think Remington Park contests are fixed......PROTEST.....don't play.......... - feeling happy

Netsfan3 THINKS he has made "The Stables" is own personal blog site. No one is allowed to make any comment but him, and then when someone doesn't agree with him, he has to go on and on about himself, and how he did this or that and then go off some tangent that makes no sense what so ever. IT IS STILL WRONG THAT HE IS ALLOWED TO PLAY SURVIVAL AT THE SHORE. He has no right to say others cheat! - feeling angry

netsfan3 They used to stick me in the clubhouse for the Haskell and the Breeders Cup for about five years. Boring as all get out. They put the old time tellers up there. Worked the handicap room plenty of times in my 9 years there. Would rather be with the young customers, and the grandmas with their grand kids. Much more fun. Owners, trainers, and stable people are technically not employees at the track. They are considered independent contractors. Apparently, that is true at other tracks. I do know other tellers are playing the game, and not revealing they are employees. I, HOWEVER THINK YOUR SUGGESTION THAT CHEATERS BE ALLOWED TO CHEAT, WHILE HONEST PEOPLE NOT ENTER A CONTEST IS LUDICROUS.

3 years ago

Have to give a "WOO HOO!!!!!!!!!!!!" to Hogman who qualified for the DRF/NTRA NHC at Treasure Island in January 2017 at Indiana Grand race course this weekend. I finished 6th and was only $8.00 out of qualifying too! What a weekend, and Indiana Grand was a super host.

netsfan3 The teller next to me on Sunday finished second in one of those tournaments at M.P. He said he kept the money he won in the contest, plus second place money. It seems Indiana Downs had 96 entrants who paid $175 each. But, they didn't post what the top 5 won in money? Surprise they didn't post what the winners got besides entrance in a future contest.

3 years ago

for preciousbunny..............have a bet for you - Meadowlands Race 12...Number3 "MustBetheBunny"........out of Precious Bunny!!!!! - feeling happy

netsfan3....here is your quote:
"netsfan3 What are you and PB the spelling queens of the stables? There is not a horseplayer alive who did not know who I meant. No one likes a picayunish woman at 5 A.M. " And yes I know what picayunish means and I am highly offended. And you don't consider that name calling?

danna101 Itchyone...see he just proved your comment...on and on about something else. And doesn't see calling someone of little value name calling.

3 years ago

Check out netsfan3 comments with readergirl523.........

netsfan3 Parx gets absolutely no customers on track or simulcasting. Canada gets huge purses because of slots. Giving out huge purses are great for the owners. It does not mean fans are rushing to bet the product. New Jersey needs slots at the tracks, and sport's betting. that is the simple truth.

3 years ago

Attention everyone...netsfan3 made a spelling error plus called me name because I caught the error. And he says he doesn't call anyone names and makes no mistakes.